Independent Living Subsidy Program (ILSP) is a monthly allowance to help cover living costs while you transition to independence.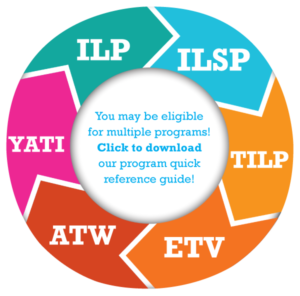 ILSP is available until your 21
st
birthday and is paid directly to you if you're:
Between the ages of 17-20 (if 17 must have court approval) and already participating in the Independent Living Program (ILP)
Following your case plan (working, attending school, volunteering, participating in counseling or a combination of these)
Ask your DCS Child Safety Specialist about participating in ILSP.
---
Does Arizona offer other financial support for young adults in foster care? Yes! There's support to purchase clothing and school supplies as well as to pay for high school graduation costs and other personal activities. There's also a one-time savings match of $1,000 for people who exit foster care at 18 years. Learn more.