If you choose to participate in the Transitional Independent Living Program (TILP), you're not in foster care and will not have an Arizona Department of Child Safety (DCS) Child Safety Specialist.
You'll work with an Arizona's Children Association (AzCA) Independent Living Specialist to get advice and assistance on life decisions, like applying for the 

Education and Training Voucher

or finding a place to live.
Some financial help may be available for school-related expenses, job searches and housing costs.
If you want to re-enter foster care or enroll in the Independent Living Subsidy Program (ILSP), you must go through TILP first.
In order to participate in TILP you cannot already be working with a DCS Case Specialist.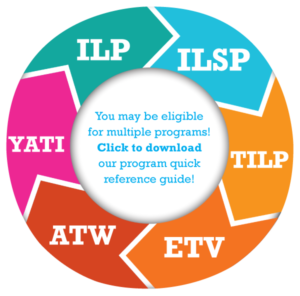 You're eligible for TILP if you were in state foster care – in Arizona or any other state – or tribal foster care at age 16 or 17 and are now between 18 and 21 years old. 
If you are not currently in foster care – and age 18, 19, or 20 – call Arizona's Children Association at (480) 247-1413 or email 
YAS@arizonaschildren.org