The Arizona Tuition Waiver covers certain school fees and tuition not included in other grants.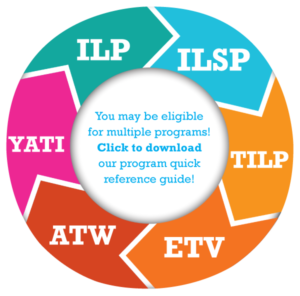 You may be eligible for the Arizona Tuition Waiver if you:
Were in foster care at age 16 or older and are currently under 23
Submit a Free Application for Federal Student Aid FAFSA
Are accepted into an Arizona university or community college
Meet certain financial and residency requirements
Two designated Arizona Department of Child Safety Education Specialists can help you with the Arizona Tuition Waiver. (Be sure to ask early about the extension to age 23, if you think you'll need it.)
Dennis Hinz, Education Specialist – Central and Northern Arizona
Call (602) 771-7070 or email Dennis at dhinz@azdes.gov
Veronica Mendoza, Education Specialist – Southern and Southeastern Arizona
Call (520) 209-4808 or email Veronica at vmendoza@azdes.gov
Learn more about Arizona Tuition Waiver at Foster Care To Success Arizona. Call Foster Care To Success at (855) 220-8200 or email arizona@statevoucher.org.