Click an image to view that publication in PDF format.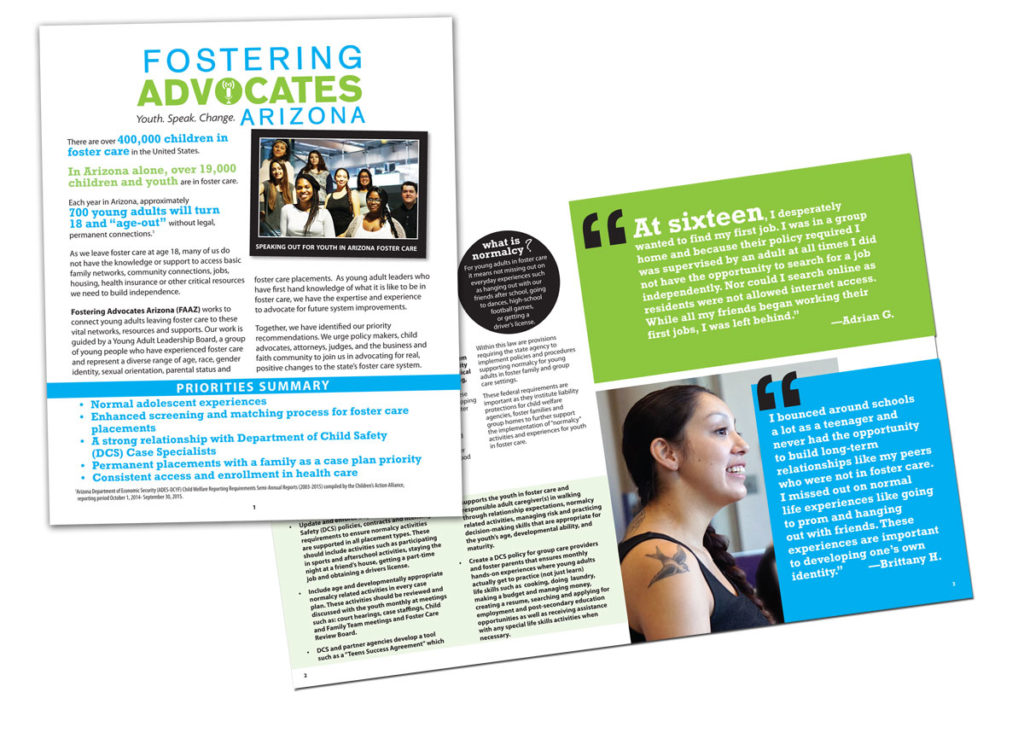 2016 Advocacy Priorities: From the voices of young people who have experienced foster care firsthand; our top five priority recommendations for creating system improvements for young people to successful transitions to adulthood. Download now!
2017 Health Insurance For Youth Formerly in Foster Care: Focus on Medicaid Coverage in Arizona—The Good & The Bad: Recommendations For Improvement. Download now!