What is
Money. It's a concern – earning it, knowing how to budget and using it to build the life you want.

Opportunity Passport™ is a financial literacy and matched savings program. It's designed for young adults, ages 14 to 26 (up to your 26th birthday), who have experienced foster care. If that's you, Opportunity Passport™ is a great way to increase your money IQ and help you save for your future.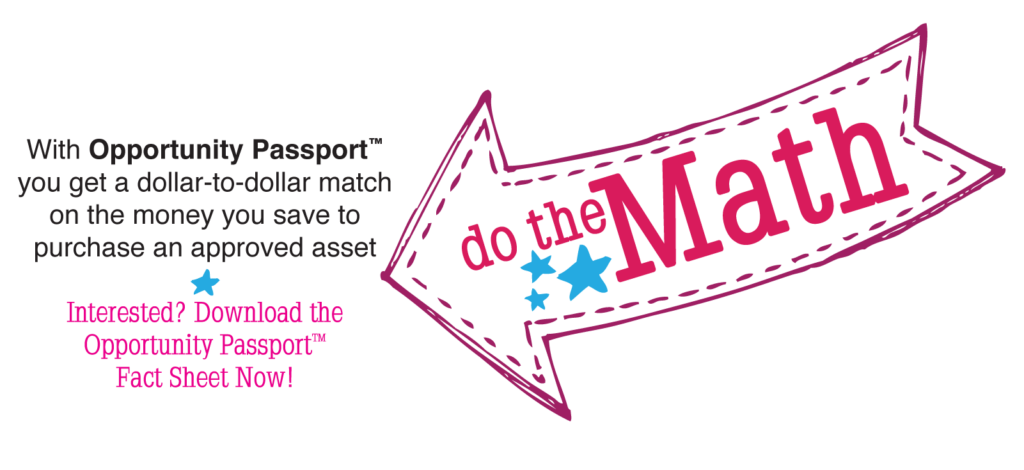 Financial Literacy If you're financially capable, you can manage the day-to-day aspects of money, plan for the future, and get through life's unexpected events. It also means you know where, and how, to find appropriate financial advice. With Opportunity Passport™ you'll learn how to get, manage and use money now and in the future so you can have the life you envision for yourself.

Matched Savings Program What's on your wish list? College? A car? Your own apartment? You need a savings strategy to achieve any of these. That's Opportunity Passport™. It helps you save and even contributes to your savings account when you follow through on the money strategies that Opportunity Passport™ shares with you. 
*Thank you for your interest in the Opportunity Passport Program. Due to high enrollment demand and our commitment to matching youth savings, we are not currently accepting new applications at this time. Please contact the Opportunity Passport Coordinator, (602) 433-2440 ext 197,  providing an email and/or phone number you can be reached at and we will notify you when our waiting list reopens. In the meantime, please do not hesitate to contact us with additional questions.