We are so pleased to share that Frank Smith, a member of the Fostering Advocates Arizona (FAAZ) Young Adult Leadership Board, has just been awarded the extremely prestigious Marshall Scholarship, a postgraduate scholarship for distinguished young Americans,  focused on future leaders and with the goal to strengthen the special relationship between the United Kingdom and United State for "the good of mankind in this turbulent world."  It is one of the most difficult scholarships to win requiring university endorsement and competition against approximately 1000 applicants nationwide.  Each year, 40 Americans are awarded the scholarship.  Frank heads to the United Kingdom in August of 2018.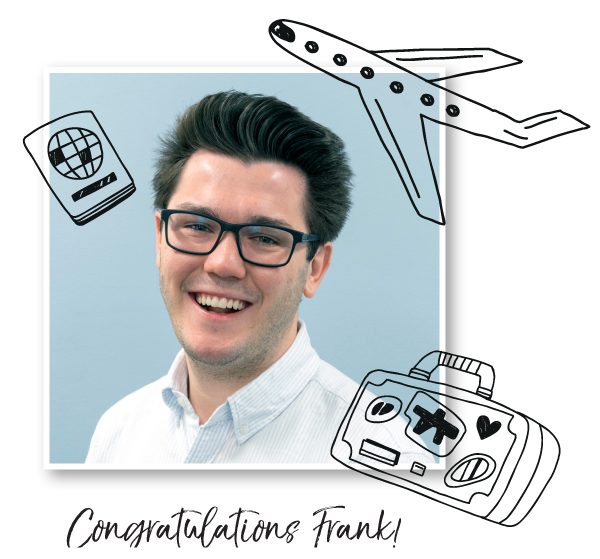 I thought I bombed it (the interview). I had got into Los Angeles at 3 am from a red eye from New York City and my interview was at 3 pm that same day. The questions were grueling and challenging," Frank said.
Frank is looking forward to attending Oxford University and obtaining his Master's in Comparative Social Policy. Frank's knowledge and drive to win this award came from a number of sources. He has worked hard to build a support system with friends already in the program as well as working with the Arizona State University National Scholarship Office to help expedite the interview process.
"Young adults interested in going for these types of awards should know it is a very lengthy process and to not get discouraged. I have been at it since April 2017. I was fortunate to have great recommendations as well and during the essay process I was able to use those to tell my story," Frank shared.
As an alumni of foster care in Arizona, Frank has been an outstanding leader and inspiration to us all in his drive to improve outcomes for children caught in the grips of the child welfare system, often speaking with policy-makers.  He has repeatedly demonstrated an unfailing ambition to reach and to learn through diverse experiences in the broader public policy world.  This is another step in his quest to make a difference in the lives of others.
What's next for Frank? Start the prep for an August departure to study for two years. Frank's dream? "Capitol Hill of course!" He said.