Children's Action Alliance (CAA) is proud to serve as the lead organization for Fostering Advocates Arizona. CAA provides staff, support and resources for the work of this important, collaborative project.
Belen Gonzalez,  Independent Consultant
Beth Rosenberg, Children's Action Alliance
Meghan Arrigo, Children's Action Alliance
Alexis Hermosillo, Children's Action Alliance
Barbara Guillen, Arizona Department of Child Safety
Joe Jacober, Independent Consultant
Katrina Suell, Arizona Department of Juvenile Corrections
Lori Ollom-Tighe, Arizona Children's Association
Mary Schraven, Jewish Family and Children Services
January Contreras, Project ALWAYS
Heather Krueger, Mercy Maricopa Integrated Care
Bill Owsley, Office of the Legal Advocate
Jakki Kolzow, Casey Family Programs
Sam Garman, Maricopa Community College
Kenneth McKinley, Tumbleweed
Corey Woods, ASU Prep
Pete Hershberger, FosterEd
Judge Alison Bachus, Judge, Superior Court of Arizona in Maricopa County
Micheal Peterson, International Rescue Committee
Graciela Garcia Candia, Jobs For Arizona Graduates
The Community Advisory Board guides Fostering Advocates Arizona and helps implement these five core strategies:
Youth Engagement Prepare young people to be meaningfully involved in their communities as decision makers and advocates.
Partnerships and Resources Connect Fostering Advocates Arizona to sources of public and private funding, expand and deepen community support for foster youth, and cultivate community champions for young people transitioning from foster care.
Research, Evaluation, and Communications Involve key stakeholders in the use of data to drive decision making and communications and to document results. Encourage stakeholders to use data when making decisions, communicating with key audiences and documenting program results.
Public Will and Policy Advance policies and practices that improve outcomes for young people transitioning from foster care.
Increase Opportunities Create employment, education, healthcare, and financial opportunity programs and help foster care young adults access those opportunities.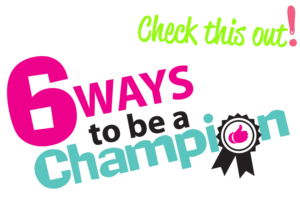 Interested in learning more? Email us!
Children's Action Alliance
3030 N. Third Street, Suite 650
Phoenix, AZ 85012
(602) 266-0707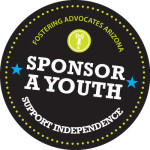 You can also Sponsor a Youth in the Opportunity Passport program, read more here.